About Chris Cardell
Chris Cardell is a world renowned authority on Entrepreneur success, Online Marketing and Advanced thinking and trusted advisor to over 310,000 business owners worldwide.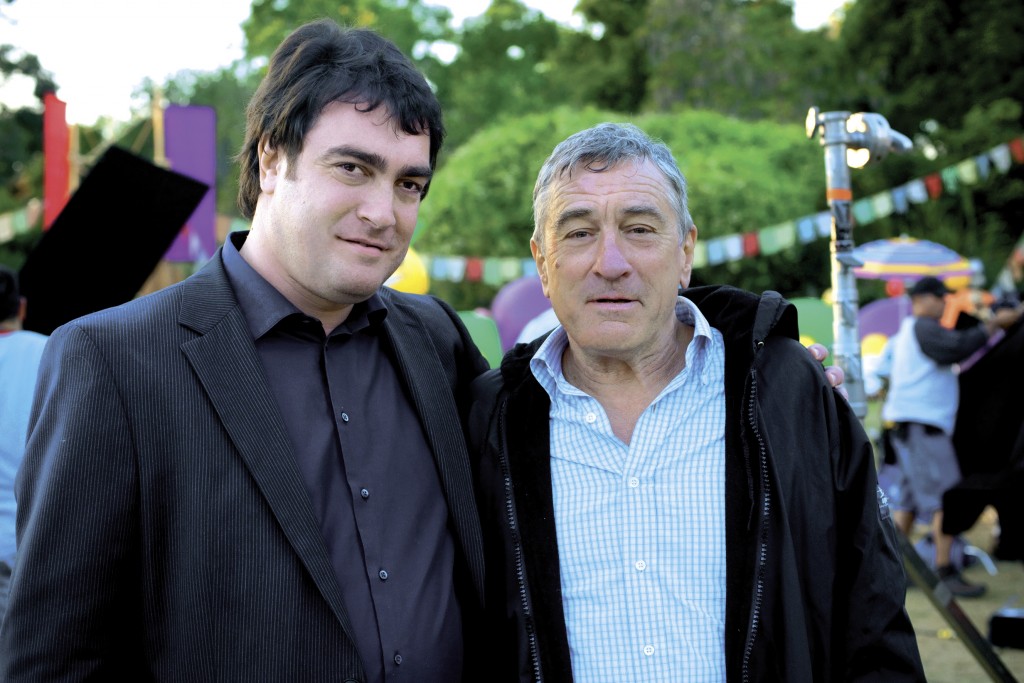 Chris has been featured on the BBC, ITV, News At Ten, Sky News, LBC Radio, and written about in The Observer, The Guardian, The Mail on Sunday, and The Sunday Times. Every week, 310,000 business owners here and abroad receive his success information for entrepreneurs.
Every year, over 700 pay up to £2000 ($3000) to attend his Entrepreneur Summit, where he's shared the platform with leaders in their fields like Sir Bob Geldof, Paul McKenna – Britain's #1 bestselling "how to" author, Simon Woodroffe – who launched YO! Sushi and YOTEL without capital, now with 50 restaurants serving 3-million customers a year, and seen on BBC's Dragon Den, Michelle Mone – the Millionaire Mum, creator of England's #1 designer lingerie brand, even the brash, fearless, famous Ruby Wax – and of course, Dan Kennedy. Chris is a highly respected authority on business success and wealth, recognised by leading news media, associated with business giants, with a loyal following staying connected with him day in and day out, year in and year out because he can be trusted to bring them valid business strategies that really work.
Chris Cardell achieved fame and success in his early 20's as a top producer and presenter on Capital Radio in London, and worked as the newsreader on The Chris Tarrant Breakfast Show, then the most successful radio show in the world. Chris won numerous awards and accolades including being named the world's best news presenter with a Gold medal at the prestigious International Radio Awards in New York.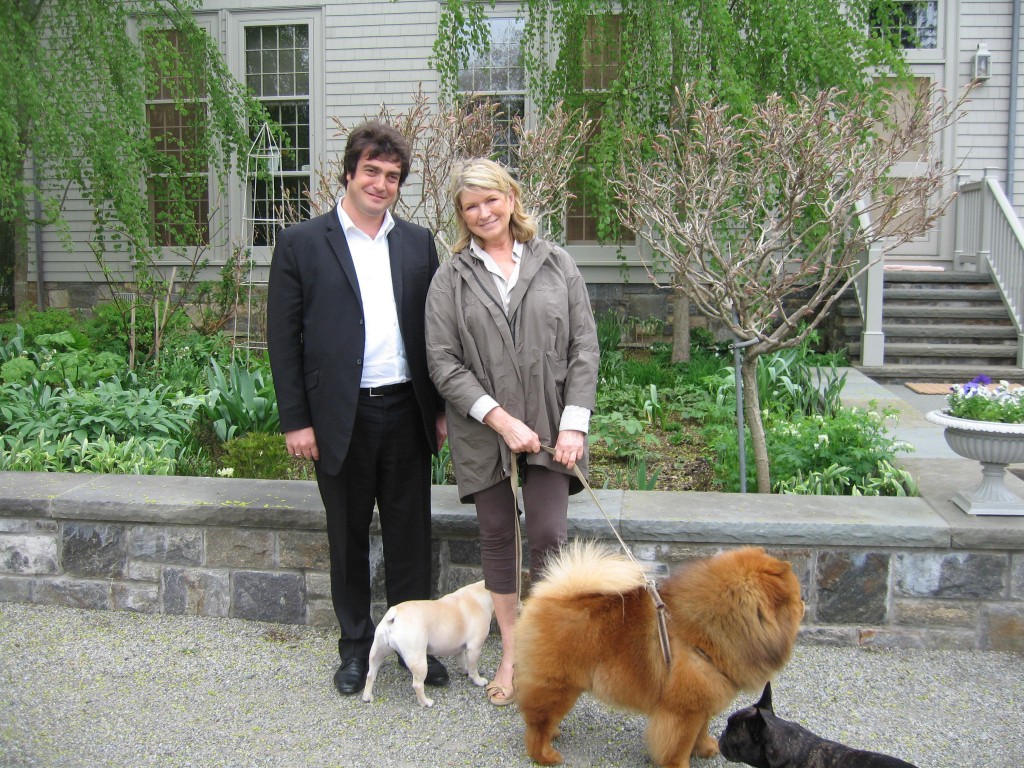 Chris moved into the Entrepreneurial world and soon developed a reputation for being able to create rapid and dramatic turnarounds in business. He has pioneered the development of Internet Marketing for Entrepreneurs and is Europe's leading trainer on Google, Facebook and Online Traffic and Conversion strategies.
Chris has created more "Entrepreneur millionaires" in the U.K. than anyone. He's helped thousands strengthen their existing businesses, add enough extra profits to those businesses to go from struggling to pay bills to taking home tens of thousands of pounds every month – by adding his advanced marketing and online strategies. He's spent £5-million ($7.5 million)of his own money just on "pay per click" advertising on Google, Facebook, YouTube and Display advertising, so he's actually doing what he shares with you. He's helped school teachers, engineers, shop-keepers, you-name-it break free of money worries and become entrepreneurs using the incredible power of marketing and internet marketing. People with existing businesses find these methods transformative.
Chris Cardell is Britain's second highest paid public speaker, after former Prime Minister Tony Blair. His public events attract hundreds from across Europe and the world who experience business, financial and life transformations as a result.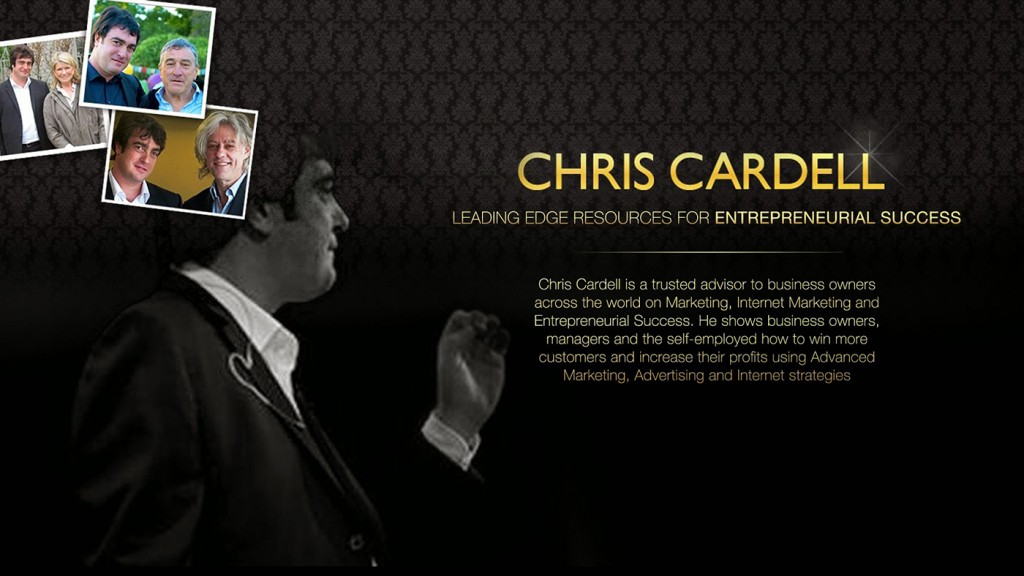 Chris and his wife Gail have spent recent years commuting back and forth between homes in sunny California and London's Mayfair. When not working you may find Chris watching movies, listening to The Jam, or luxuriating at one of his favorite Four Seasons hotels (he won't travel to a city that doesn't have one)
Alongside his work in the Entrepreneurial world, Chris has also emerged as a leading global authority on Advanced Thinking – the culmination of the leading edge breakthroughs of recent years on how the mind works and how to duplicate the success strategies of top achievers. Chris shows people how to use the power of the unconscious mind and fine tune their thinking for extraordinary achievement – in business and in life.
Chris Cardell
Owner
Cardell Media
Chris Cardell is a world renowned authority on Entrepreneur success, Online Marketing and Advanced thinking and trusted advisor to over 310,000 business owners worldwide.
1 Northumberland Avenue, Trafalgar Square
WC2N 5BW
GB
chris@cardellmedia.co.uk
Phone: 020 7872 5419